8 Consulting, LLC
Arlington VA 22203
Phone: (703) 307-0902
Fax: (703) 894-2788
Contracts:

IT Schedule 70 is among the most widely used acquisition vehicles in the government, and is the largest GSA Schedule in terms of number of contract-holders and sales. IT Schedule 70 is the government source for billions of dollars in information technology purchases annually for federal, state, and local customers through thousands of industry partners.
Read more…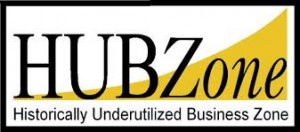 The Historically Underutilized Business Zone (HUBZone) program was enacted into law as part of the Small Business Reauthorization Act of 1997 . The program falls under the auspices of the U.S. Small Business Administration. The program encourages economic development in historically underutilized business zones – "HUBZones" – through the establishment of preferences.
SBA's HUBZone program is in line with the efforts of both the Administration and Congress to promote economic development and employment growth in distressed areas by providing access to more federal contracting opportunities. Read more…
Subcontracts: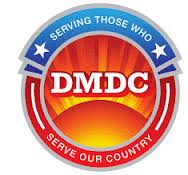 DMDC BPA
Since 1974, the Defense Manpower Data Center (DMDC) has evolved into a world leader in Department of Defense identity management, serving uniformed service members and their families across the globe. The DMDC also serves as the central source for identifying, authenticating, authorizing, and providing information on personnel during and after their affiliation with DoD.
To support their Information Technology needs, the DMDC, has contracted to provide an array of services including:
Project Management
Software Development Life Cycle (SDLC) Support
Quality Assurance (QA)
Systems Integration
Database Administration
Web Administration
Production Support
Network Administration
Configuration Management
Data and Information Management
The contract will start with a base period and two option years that go until 2017 and has a ceiling value of $250 million. Read more…

CIO SP3
Cutting-edge technology. A large and diverse pool of proven industry leaders. Streamlined acquisition and fast provisioning. These are among the advantages of choosing CIO-SP3, a new Government-Wide Acquisition Contract (GWAC) from NITAAC that can be used by any federal civilian or DoD agency to fulfill a broad range of mission critical IT requirements.
With a $20 billion ceiling, flexible contract types and the ability to award in modular increments and incorporate performance-based features, CIO-SP3 allows for streamlined planning, acquisition and deployment of large-scale IT program requirements. Read more…
SeaPort-e is the Navy's electronic platform for acquiring support services in 22 functional areas including Engineering, Financial Management, and Program Management. The Navy Systems Commands (NAVSEA, NAVAIR, SPAWAR, NAVFAC, and NAVSUP), the Office of Naval Research, the United States Marine Corps, and the Defense Threat Reduction Agency (DTRA) compete their service requirements amongst 1800+ SeaPort-e IDIQ multiple award contract holders. The SeaPort-e portal provides a standardized, efficient means of soliciting offers from amongst the diverse population of large and small businesses and their approved team members. All task orders are competitively solicited, awarded and managed using the SeaPort-e platform. Since nearly 85% of its contract–holders are small businesses, the SeaPort-e approach to acquiring services provides opportunity that fuels the Nation's engine of job growth. Read more…